Data Center Services
Handling your data center needs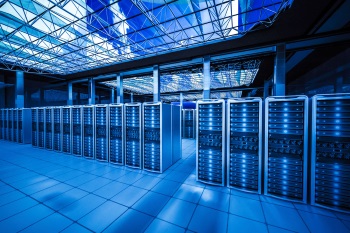 From a full-blown datacenter build-out to simple closets that need to be adapted for network and IT infrastructure, CompuVision & Vision Communications can do it all! Our team of experienced engineers have built out dozens of client sites for data center and IT connectivity – chances are that if you live and work on the Central Coast, there's a good chance this week that you'll use a bank, school, retailer, or medical office that we have helped to outfit!
Many businesses on the Central Coast don't have the luxury of large tracts of property or facilities at their disposal – with commercial real estate prices among the highest in the nation, you can't afford to let any space go unused! Don't make the mistake of sacrificing security or data/service integrity for the sake of space convenience – sooner or later that will end up costing a lot of money when someone accidentally trips over a power cord, or accidentally spills cleaning solution on your primary server, or a pipe bursts and sprays water on your networking gear.
Our team has been helping to design, build, and implement custom data center solutions and connectivity closets that have very specific requirements; from physical access constraints to regulatory requirement retrofitting, we have designed and implemented solutions for our customers going back to 1995 – you could say it's one of the things we are experts in.

Whether you need us to build you a solution on site, host your equipment in our co-location facility, or setup a secured data vault for offsite recovery/storage, we can help!
For more information about offsite data storage, click here.