The Top 21 Essential Moving Tips For Your Business
After decades of experience relocating the networks and phone systems of hundreds of businesses we have heard too often, "How hard can it be?" or "We are going to use our own employees to move and save money". As professionals, we are often brought in at the 11th hour when clients are faced with phone and network downtime, emergency costs, loss of productivity and even loss of revenue.
Download our Top 21 Moving Tips and qualify for one of our FREE offers:
FREE Two-Hour, On-Site Consulting Survey at your prospective offices to help you evaluate the feasibility of the site. The tour will give you a comprehensive outline of the cost requirements to adapt the space to meet your technology needs ($350 value!)
25 FREE Key Cards or FOBs with the purchase of an access-control keyless entry solution ($200 value!)
50 FREE Patch Cords (3′ to 10′ length) with a network move or installation ($250 value!)
One FREE Phone with the purchase of a new phone system ($250 value!)
Well what are you waiting for? Download our moving tips by filling out the form on the right.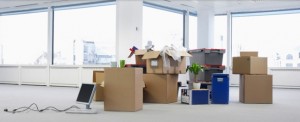 Fill out this form to Download!