Wireless Solutions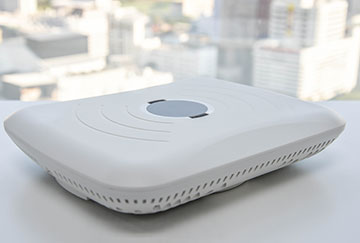 Wireless connectivity is one of the fastest growing and, more importantly, fastest changing technologies ever developed in the IT industry. It is common to see a new wireless connectivity standard developed every 18 months or so, and each new iteration requires new hardware and expertise to deploy.
Whether you have an existing installation that needs upgrading, or you need to plan for an entirely new office location, our team will meet with you to set the goals for your wireless installation.
We will help you answer essential questions such as:
Who are the end users? Will they be staff only or customers as well?
Will you be providing public access?
What security measures will be in place?
How many users, and how much traffic is expected?
Is your existing cabling capable of connecting to the newest WAP, or will it need to be upgraded?
Nearly every wireless network has different requirements, and it's our job to help you find and implement the right connectivity solution!