Computer & Digital Forensics
CompuVision - Your digital forensics experts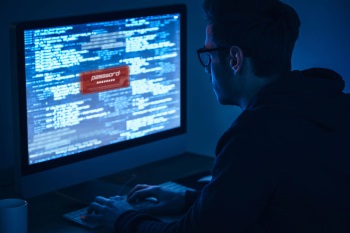 Computer Forensics is the methodical examination of digital media, such as personal computers, to establish factual evidence for civil or criminal matters. Our experienced Forensics Team is able to conduct a full and complete Forensic Analysis on all types of media due to their extensive training, certification and access to a wide variety of specialized tools and software. Both live and static analysis is available.
Computer Forensics Applications
The proper collection and analysis of computer evidence through accepted computer forensic protocols is a critical component of any internal investigation or legal audit. Our forensic services are requested for a wide range needs including, but not limited to:
Civil Litigation - business HR issues including employee productivity issues and sexual harassment allegations, data and intellectual property theft, divorce proceedings
Criminal Matters - embezzlement, fraud and computer system intrusion (Hacking)
The Computer Forensics Process
A methodical approach to the forensic process is critical and includes:
Investigator Preparation - Consult with the client to discuss all relevant case details, outline goals and strategy. Identify and document evidence. Establish a strong chain of evidence.
Data Collection & Preservation - Acquire a forensic image using tools capable of capturing a bit-stream image, preserving the digital evidence to ensure the data is unchanged from its original state.
Analysis - Analyze and extract the relevant information. Recreate the chain of events.
Reporting & Presentation - Report findings to the client and present information in basic terms with technical documentation. Participate in legal proceedings when necessary.